Three steps to a safe and solid investment property
Budget + Pre-Qualification
Often the foundation of a quality investment is a strong banking and lender relationship to determine optimal options. Cash is King but leverage can give investors a significant advantage or incentive in identification, negotiation and monetization of properties and portfolios.
We welcome working with established lending relationships but encourage at least one local estimate and option with our proven investor friendly lenders.
- Grant Schroeder with Academy Mortgage 541-231-1246 / grant.schroeder@academymortgage.com Grant is quite possibly the most communicative, creative and coordinated residential mortgage broker I've had the pleasure of working (including myself lol) since 2004. He has a few investor specific programs that we highly suggest evaluating as a base or advantageous leverage options including but not limited to:
10% down investor loan program with no PMI. For well qualified buyers. Eligible for up to 3% seller credit.
100% down first time homebuyer program. Eligible for up to 6% seller credit.
2/1 Buyer down. 30 year fixed loan. Two percentage points lower for the first year, one percent lower for the second year. No prepayment penalty. Balance of unused prepaid interest is subtracted from the principal balance.*
- Andy Varcak with Newland Mortgage. Andy and I have worked together for over five years and he was our in house recommended lender with Vacasa Real Estate division in Oregon. He is extremely knowledgeable and responsive. Best utilized for all loan amounts, but particularly adept at high net worth individuals and luxury home purchases. Very highly recommended and generally closes well ahead of schedule. 503.730.2222 andy@newlandmortgage.com or apply at www.newlandmortgage.com
- Commercial Borrowing with Rogue Credit Union and Michael W. Mr. Widmer is a local lending magician. Intended for well qualified commercial borrowers, underwriting is usually make sense and communication and their loan process is straight forward. Michael's relationship can make difficult or challenging deals make dollars and sense. Contact me for an introduction.
We also suggest to think carefully about all the costs of owning an investment home — not just the down payment and mortgage. Don't forget about homeowners association fees, maintenance costs, taxes, and private mortgage insurance, if you need it. We attempt to provide full concierge services including full analysis, references and support upfront to ensure we've provided as much data and due diligence as required for a confident purchase or investment.
Search, Analysis and Due Diligence
The Pacific Coast is a contradiction or rugged and majestic landscape. Real Estate on the California & Oregon Coast can be just as challenging and rewarding. For investors our most proven strategy is to look at all available options and provide the local expertise and investment insight to support our clients with securing the most fiscally responsible and profit potential possible.
Often investors come to us with a vision and it's our responsibility to provide a clear, coordinated game plan. Typically we have a few step identification strategy:
- Share any listings or properties that have previously or currently have your attention! Most importantly what is your WHY? Why here and why now? The better we get to know you, the more likely we can help you reach your goals :)
- Share a spreadsheet with us! We'll email you private link of 'Pre-Qualified' Oregon coast vacation rental eligible and investment properties in the entire state or your desired geographical location! We'll provide background private details and financials on potential properties as well as management projections and Pro Forma's for return analysis.
**Quality vacation rentals and multi family properties in Oregon are hard to find! The rules and regulations are constantly changing, so much so that we created a super helpful Vacation Rental/ Short Term Rental Resource and FAQ page to some of the most common questions and concerns. Things like: where can I can get a STR, what's involved, what kind of income and we expect? Can you provide a formal projection? Do you offer property management or have any referrals? Check out the best we have to offer from our cumulative personal and professional experience from Brookings to Astoria and everywhere in between!
We've streamlined the purchasing process for out of state and absentee buyers that might not have the convenience to physically visit a property prior to making an offer. Utilizing the best of technology we can generally provide clients with a virtual or video showing within 24-48 hours of a new listing and arrange for physical walk throughs during the inspection or contingency period. Oregon is fairly buyer 'friendly' in that if the parties are unable to come to a mutual agreement post inspections, the buyer's deposit is typically refundable.
Uncovering value on the coast is a game of numbers and patience. We keep an incredibly accurate and up to date shareable excel list of investment worthy properties, if you're seeking a specific property class or type just ask!
Clear to close and post closing services
Once a property is under contract is when the real fun begins and seamless execution of inspections, appraisals, contractors and additional transactional support is essential. Through our extensive network of reliable and reputable contacts we ensure only the finest local representatives are involved in your transactions. From top local title companies to the local handy man we have everything and everyone necessary to support and maintain your purchase.
Beyond closing we invest tirelessly in maintaining a long term and long value relationship as your property portfolio needs, demands and growth evolves.
Some HIGHLY reputable, dependable and efficient professionals and services we suggest for reference:
(OREGON)
- PayneWest Insurance, Crystal Harris 541-255-5700 / clharris@paynewest.com
- Big Creek Home Inspection Services, Brad Hatley 541-671-3326 / brad@bigcreekhis.com
- KDE Construction, Keaton 971-404-6325 / keaton@kdeconstruction.net
Some services we don't actively publicize but are available to repeat clientele:
- Property Management Referral
- Private Property Portfolio Management
- Architectural Co-Design and Budget Discovery and Analyis
- Private Development Investment
- Private Project Consultation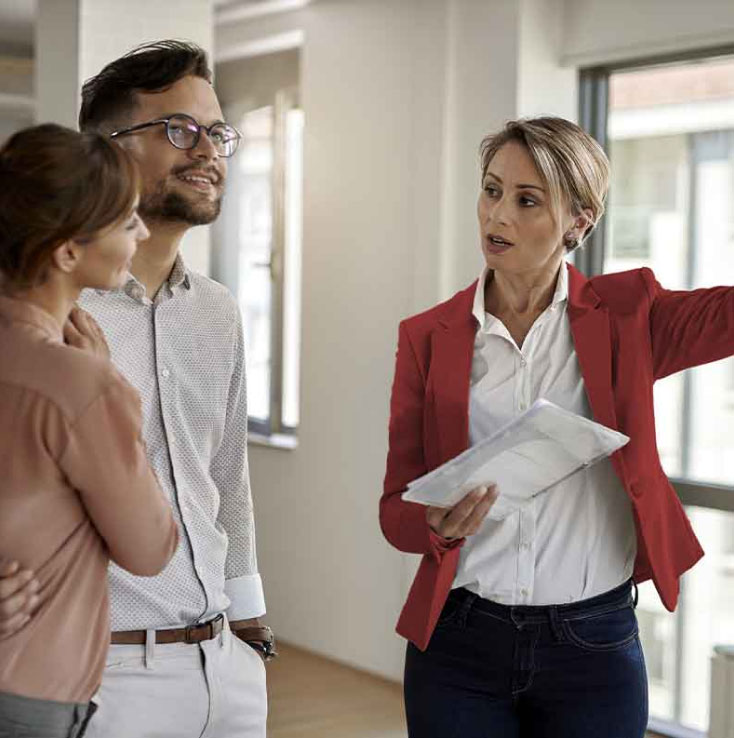 Things to think about..
Location
Be prepared to tell your agent where you want to live, being as specific as possible. It may be a larger search, such as a radius around a specific location, it may be a particular town or city, or it may be as specific as a single neighborhood. Also, let your agent know if you need to be close to public transportation or in a specific school district. He or she may know of an alternative location that you may not have considered.
Type and Size
Do you want a single-family home, a condominium, or some other type of property? Size is also an important factor. For example, how many bedrooms and bathrooms do you need? Do you have certain square footage in mind? Do you want a small yard or acreage? Think about how much space you need and what is right for your lifestyle. Are you planning a large family? Do you want to maintain a large home or piece of land?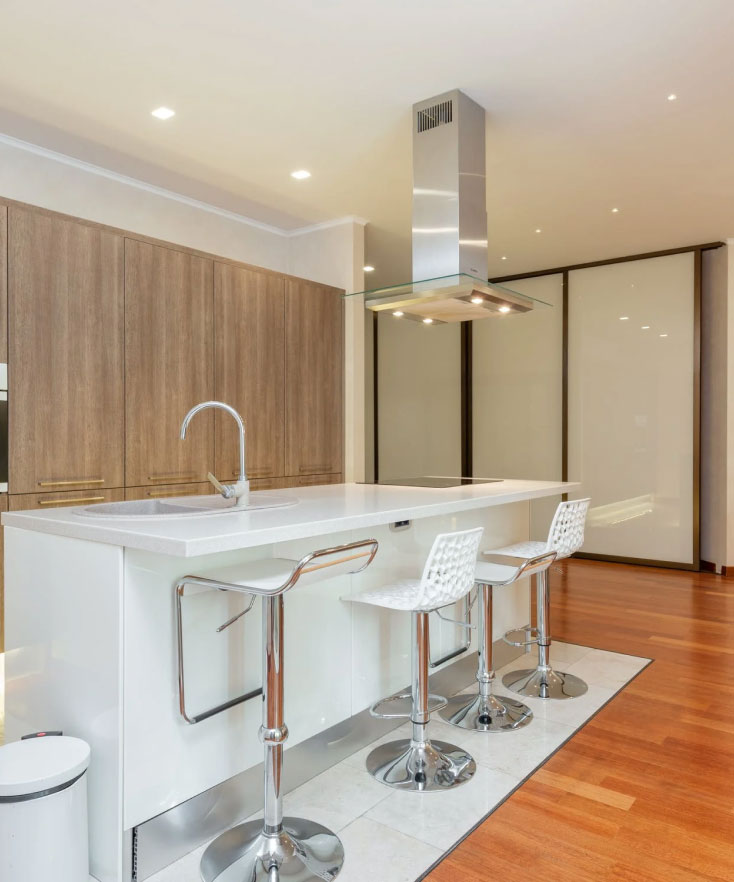 Wish List
It's a good idea to create a wish list and rank items from most to least important. You may have a certain style of home that you prefer. Many people want a home that is move-in ready. There may be amenities that are important to you. Some of the most common wish list items include updated kitchens and bathrooms, hardwood floors, open floor plans, and big yards. Depending on this list, you might be able to find a home that satisfies all your wants and needs for the right price. But often, buyers need to make tradeoffs.

Deal Breakers
All homebuyers have certain things they just can't live with — or without — in a home. Maybe it's being located next to a busy road or having a driveway on a hill. Or perhaps you must have at least three bedrooms. Whatever your deal breakers might be, tell your agent upfront. You'll save everyone a lot of time and effort.